Gaming laptop (2021): what should you watch out for?
The gaming laptop was always smiled at a little."Real gamers need a decent desktop PC" was the prevailing opinion of the users. A gaming laptop always stood for a bad price-performance ratio. After all, you got a lot less performance for your money compared to a full-fledged PC. But the situation has changed in recent years.
The portable gaming laptop doesn't have to hide behind its big brother. There are now some good models that I can recommend even to hardcore gamers without hesitation. Nevertheless, there are still a few points that you should consider before buying a gaming laptop. In a short guide, we describe step by step what you should pay particular attention to, which components are suitable for which type of gamer, and how much money you should ultimately spend.
What to look for considering buying
a gaming laptop?
---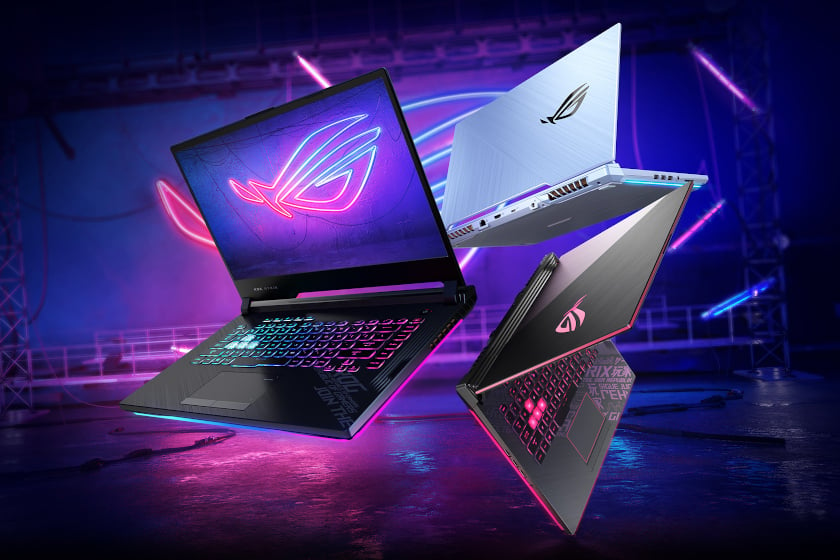 ---
1.Clarify the requirements
As always, it is extremely advisable first to be clear about your own requirements. What is the gaming laptop supposed to be able to do? In the following, we provide you with a few examples. Which case suits you best is ultimately up to you to decide yourself.
a.) The casual gamer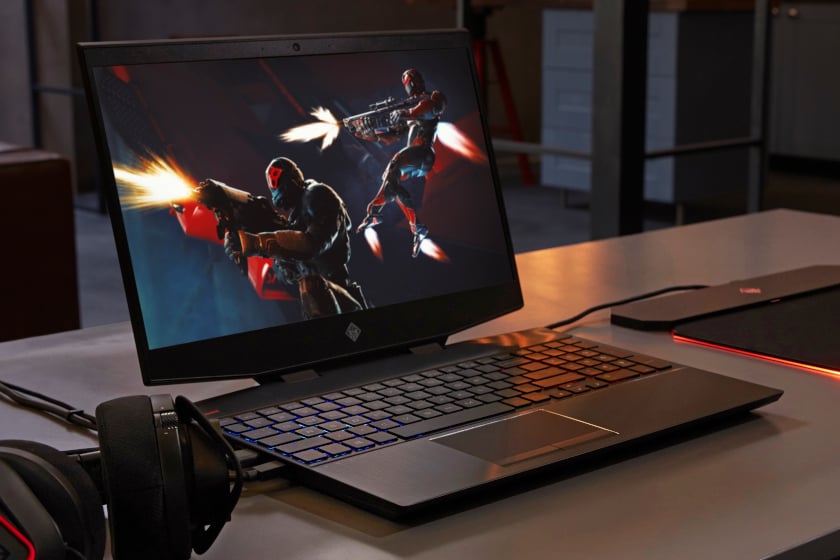 Gambling is not your main focus, but offers a nice extra? Do you need a solid notebook with which you can watch films, surf the Internet and now and then play a current game smoothly?
The solution: On a high-end graphics card, you can confidently do without. A GTX 1650 should be enough for your needs. Although many games, especially brand new ones, cannot be played on maximum quality settings, the difference on a comparatively small notebook screen is not particularly great anyway. You don't have to rely on the fastest generation for the processor either. Casual gamers can save the most money overall.
b.) The hardcore gamer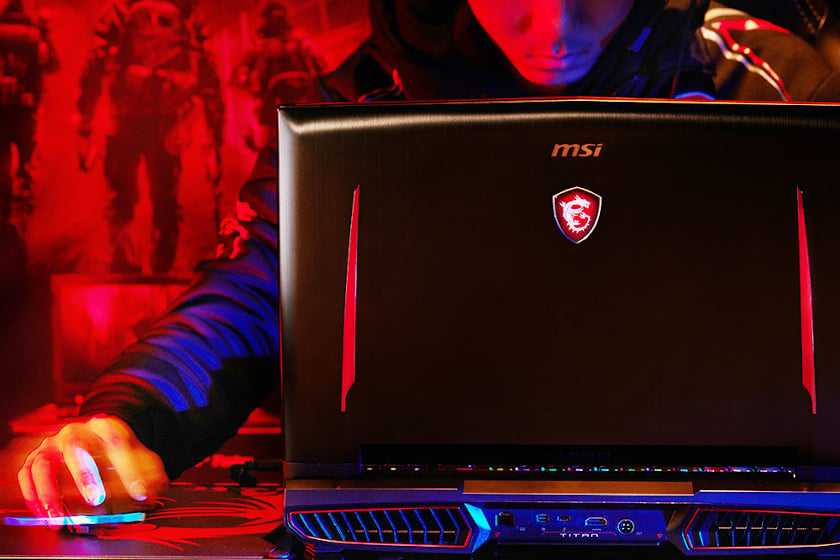 The gaming laptop is mainly used for gaming. The mobility that a notebook brings with it is quite nice, but it is rarely used.
The solution: First and foremost, keep an eye out for models with a powerful graphics card. With the processor, however, you can make a few compromises. Even a good i5 processor has enough power to run games smoothly. You can also easily opt for large and heavy models. These usually don't look that attractive, but they can be a little cheaper to get than the leaner competition.
c.) The all-rounder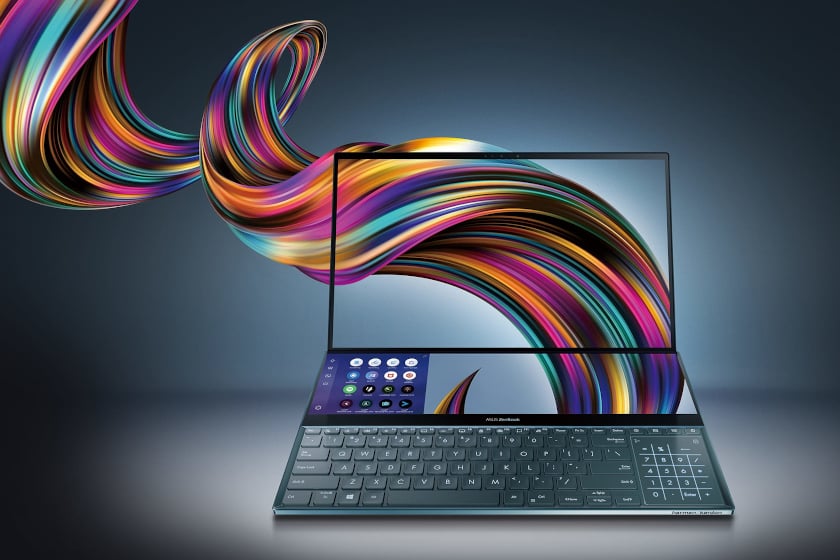 The gaming laptop is used for gaming, but also for working. In addition to the common office applications, image and video editing programs are also regularly used. The notebook has to bring a decent pace outside of video games.
The solution: While games mainly benefit from a good graphics card, video editing programs are very CPU-intensive.All aspiring YouTubers among you definitely need an up-to-date i7 processor. Unless, of course, you can cope with long rendering times.
d.) The mobile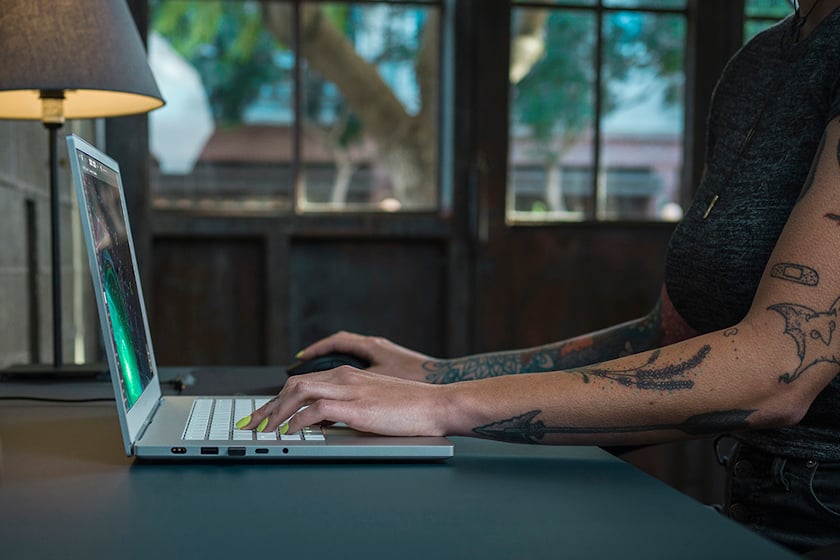 The gaming laptop is mainly used on the go, whether at university, on the train, at work, or in different homes. This is where you benefit most from the mobility offered.
The solution: It is better to avoid heavy and larger-than-average gaming laptops. Some excellent devices weigh only about 2 kilos and can be conveniently stowed in almost any pocket. A 15-inch screen is, therefore, more suitable than a 17-inch version.
As you can see, it is virtually impossible to present a perfect all-rounder. But once you have made yourself aware of what you are looking for, the search is much more pleasant. The following points deal with the most important components of a gaming laptop. So you can gradually put together your individual model according to your requirements.
---
The display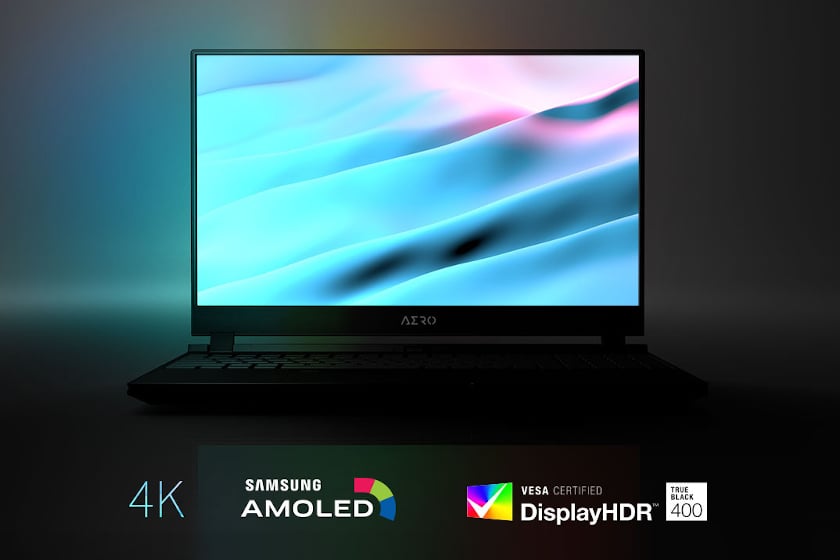 The display is not necessarily the most important component on a gaming laptop, but it catches the eye of many people. As a rule, gaming laptops are offered in two different sizes. The displays can be either 15 "or 17″.There are, of course, exceptions in both directions.15-inch models are usually a little cheaper, while 17-inch versions can display more details and take up more space simultaneously. But much more important is the refresh rate, which is always given in Hertz (Hz). The more Hz a screen can reproduce, the better.
The output ranges from 60 Hz to 240 Hz. The screens can accordingly display between 60 and 240 images per second. The advantage of a higher refresh rate is most evident in hectic games such as shooters. With 60 Hz displays, rapid mouse movements can cause the image to be partially blurred.
But be careful: The display can only show as many images as the graphics card allows. An expensive 240 Hz screen will not develop its true potential in combination with a GTX 1650. Another important point is definitely the resolution. Gaming laptops are usually equipped with a minimum resolution of 1920 * 1080 pixels, i.e., full HD. This is exactly where our recommendation lies. Although a 4K screen can, in theory, display significantly more pixels, in practice, the difference is not really noticeable on a small laptop display. Instead, it would help if you went for the cheaper Full HD version.
Other criteria
There are also a few other points that are not so important. The brightness, for example. The brighter a screen, the less it is affected by daylight. There are also special "anti-reflective " or "matt " versions; the designation already says everything you need to know. The contrast ratio reflects how many light and dark areas stand out. Here, too, the higher, the better, the higher the rule. With shallow values, dark areas tend to blur into one another.
---
The processor
For many people, the processor is the heart. In a gaming laptop, however, it tends to play a supporting role. As a rule, you will not find any models with very outdated processors under the name of "gaming laptops."Most of them are suitable for a smooth gaming experience. As a minimum, you can currently specify i5-7300HQ.
Not only can you master games, but also basic office applications. However, if you also have high CPU-intensive requirements (see above), you should at least use an i7-7700HQ. People who deal a lot with image and video editing are more likely a size bigger. The exact technical data play a subordinate role at this point, however, because, as already indicated, other components often determine the final performance of a gaming laptop.
AMD also had in the past launched some exciting notebook CPUs months ago. The Ryzen 5000 series is even superior to the Intel processors in many ways and is finally also readily available. While the old AMD CPUs were only installed together with entry-level or mid-range graphics cards due to technical conditions, the 5000 series can now also be combined with a powerful RTX 3080.
---
The graphics card
Welcome to the real heart, namely the graphics card. This is exactly where the biggest weakness of a gaming laptop has often been in the past few years. Because compared to the desktop version, the graphics cards have to be much smaller, which also costs a lot of performance.
Only since Nvidia's Pascal technology has it been possible to minimize this loss to a small fraction. Here, too, one could use the technical data to show which model provides how many shaders and with which clock rate, but it is ultimately much easier. Nvidia dominates the notebook market with its GTX / RTX gaming series. The addition "SUPER " indicates that it is a somewhat faster version of the conventional graphics card.
The rule of thumb, "The more expensive, the better," can be used here without any problems. A GTX 1650 costs only a fraction of the current RTX 3080 but is far behind the performance. Note: RTX series graphics cards also support a new feature called ray tracing: In short, it is about using ray tracing to physically simulate a virtual interplay of light, shadow, and reflections in the background. As a result, developers will no longer have to resort to plastic tricks in the future, which ideally enables more realistic images.
Now and then, one comes across an additional supplement."Ti " stands for an overclocked and therefore more powerful variant." Max-Q, "on the other hand, stands for a slimmed-down version that has been fully trimmed for efficiency. This is where things get a little tricky. In some providers, you can find the name of an RTX 3080, and only in the detailed product description does it become clear that it is a Max-Q edition. This then has nothing to do with a supposed bargain because, in terms of performance, it is ultimately more of an RTX 3070.
Graphics cards in a gaming laptop – the differences in performance
In a nutshell, I can say that a GTX 1650 is suitable for beginners and casual gamers who do not particularly value the "best graphic."The highest settings will not be able to be displayed smoothly. With a GTX 1660 Ti, You can play many games on maximum graphics settings, but not all.
Here, depending on which game you like to play, you have to make certain compromises. With an RTX 2060 / RTX 2070 / RTX 3060, maximum graphics settings are normally possible without any problems, provided that you use a full HD resolution to play. But if you want to get the maximum details out even with a 4k resolution, you should definitely use the RTX 3080. These differences are, of course, also noticeable in the price.
So-called benchmark tests provide a more precise overview of these performance differences. This makes it easy to see which graphics card shows weaknesses in current games and which one delivers a good performance.
---
The cooling performance
A proper and at the same time quiet cooling is the supreme discipline for a gaming laptop. The reason for this is simply the lack of space. There's enough room in a desktop case for decent airflow and large fans, but not in a gaming laptop. This is why the thinnest and smallest variants, in particular, tend to develop a proper temperature under full load." I can handle it when the laptop gets a little hotter," one or the other will probably think now.
The graphics card, however, sees it a little differently. If a certain temperature is exceeded, the graphics card throttles automatically to prevent worse. As a result, there are noticeable drops in performance during longer gaming sessions. Therefore, it is worthwhile to find out exactly how the cooling performance of the respective gaming laptop will be in advance. Manufacturers will most likely not include any cooling problems in their product description. But there are already suitable tests for most models on the Internet. So googling is worthwhile!
---
The interfaces
Here, too, a lot has happened in the past few years. This includes HDMI, USB, LAN, headphone connections, and, for one or the other, a card reader. You should pay special attention to possible Thunderbolt connections. This is because they can transfer a substantial amount of data in a short time. Especially useful if you should ever get the idea to upgrade your gaming laptop. Yes, you read that right. You can also upgrade to a gaming laptop.
Upgrading a gaming laptop thanks to the eGPU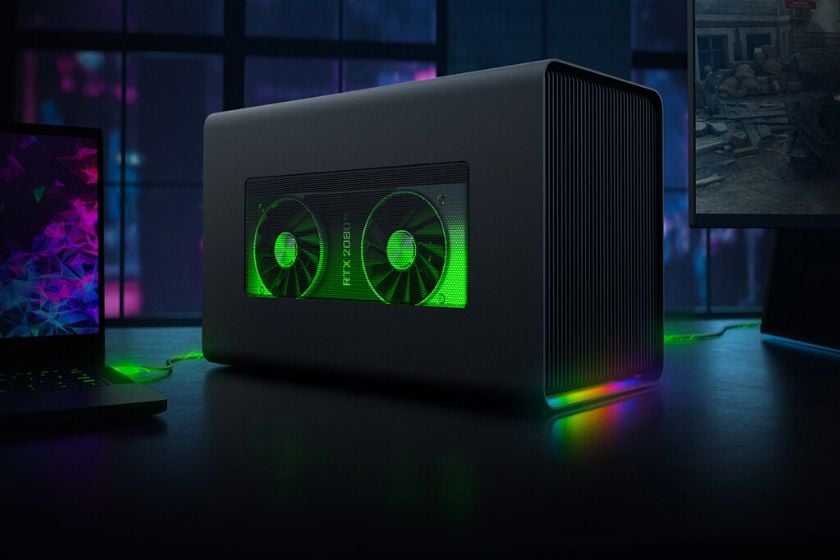 using a so-called eGPU (external Graphics Processing Unit), you can connect an external graphics card without any problems, even a "correct" one in desktop size. Provided your gaming laptop has a Thunderbolt port. Because this is the only way to transfer the full power. Thanks to such an eGPU, you can also eliminate the most significant disadvantage of a gaming notebook. You don't have to completely replace the device over and over again if it is no longer up-to-date.
---
Miscellaneous
As with a desktop PC, other components look are worth it. I am starting with the hard drive. Even a gaming laptop should have an SSD hard disk not to waste its time in the Windows start menu. An HDD hard disk complements the whole thing, ideally at least 1 TB in size, which provides enough space for all possible data. Also, the gaming laptop needs sufficient RAM.
8GB might be just enough for pure gamers at the moment. We recommend, with a view to the future, but definitely 16GB of RAM. Everything else is usually just a matter of taste.RGB backlighting can look nice, but it is also not the measure of all things for all users. And let's be honest, we do without the touchpad most of the time anyway.
---
The price
The price is probably the most important criterion for many people. And yes, compared to a desktop PC, notebooks are still quite expensive. For a solid entry-level model with a GTX 1650 / GTX 1660 Ti, you have to pay at least 700 euros.
For a gaming laptop with RTX 2060 /RTX 2070 / RTX 3060 / RTX 3070, which runs in full HD with maximum graphics settings, you have to plan at least 1,200 euros. The prices for a 4K-capable high-end model with RTX 3080, on the other hand, only start at around 2,000 euros. So you should think carefully about which features you could do without because, in the end, it is really a lot of money. And if you already know that your notebook will only stay on your desk anyway, you should look for a desktop PC because they are still cheaper today.
Note: Due to poor availability, the current generation of graphics cards (RTX 3000) is tough to obtain. The situation should not calm down again until summer 2021.
.